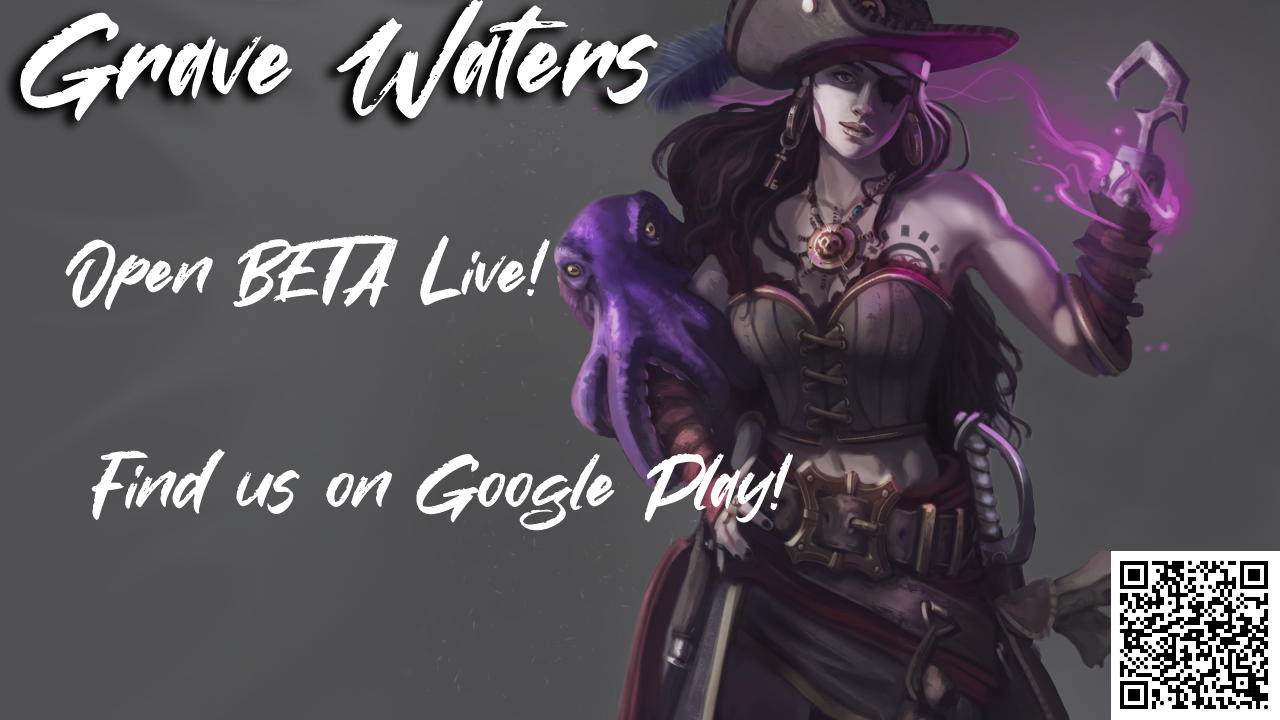 Hi!
We've just pushed our new game Grave Waters into Open BETA on Google Play.
Betrayed and left for dead you wash up in Nassau with one thing on your mind: revenge. Assemble your ship, gather a crew and set sail on the high seas!
Features:
Real time ship combat!
Narrative gameplay!
Detailed hand-drawn art!
Collectables!
Islands to explore!
Day/Night cycle!
Much more!
We are currently working on localising for the following regions: Vietnam, Indonesia and Brazil. We have partial support for Vietnamese completed and are working on completing other languages very soon.
Current Regions:
Australia
Belgium
Brazil
Canada
New Zealand
Indonesia
Serbia
United Kingdom
United States
Vietnam
We are a small development team but we are constantly releasing new content and bugfixes all the time. Now is your chance to try out the BETA give your feedback and play a fun game for free!
Follow us on Twitter or our Devlog for updates!
bqnibM.png
DOsCrx.png
v_AVy.png
Come join the crew!
Download Here